Cosmetic Dentistry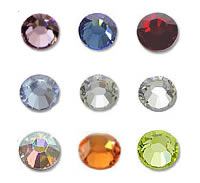 Cosmetic Dentistry represents a wide concept of dental therapy uniting almost all of its branches.
Restorative dentistry, prosthetic therapy, orthodontics and periodontology all unite in their single goal: esthetic appearance of the patient's teeth.
Two characteristics which are assessed during the first visit are lips and teeth, and even small interventions may improve our appearance and attractiveness. Significant defects of tooth-related tissues require therapy with fillings or a large-scale prosthetic works such as crowns, bridges or veneers. Color, shape and size need to be perfectly harmonized with natural teeth, creating a functional and esthetic unit. Modern materials facilitate minute reproduction of previous conditions and improve the patient's appearance.
In fact, the first intervention undertaken is a correct and detailed oral hygiene procedure including removal of calculus and plaque, as well as pigmentations caused by cigarette smoke.
If the patient needs an orthodontic therapy, it can be performed either with transparent braces or colored ones. This way the patient will be disposed for a therapy in duration of approximately 2 years with fixed appliance.
Further details are available on our web site as links.
In addition to the esthetic approach, part of the therapy involving teeth and gums is taken by exclusively esthetic treatments.
Enamel defects (visible on the surface of the teeth) are often found on visible portions of the teeth, and with their roughness pose as perfect sites for plaque and pigment retention. Irregularities of tooth enamel may also present themselves in the form of white spots, developed early in life, even during intrauterine period. Small enamel defects may be simply corrected with esthetic materials which imitate perfectly the natural color of the tooth. Unfortunately, there are still people suffering from the consequences of tetracycline antibiotic therapy. These antibiotics cause yellow and brown pigmentations which are very resistant. On the photo to the left You can see a case of discoloration. And situation after placement of a crown manufactured from ceramic on galvanized gold base.
TEETH WHITENING
Tooth whitening is a very popular procedure. Yes, teeth become 5-6 shades whiter, and results are quite astonishing. No, there are no hazards for tooth health, but only if the procedure is carried out by a professional dentist according to the recommendations. We use exclusively whitening agents OPALESCENCE produced by Ultradent (United States) proved as reliable on the world market (details are available on the web site
www.ultradent.com
. There are several techniques of tooth whitening. Every technique has its pro's and con's. Clinical decision on desired technique depends on the state of the teeth and, naturally, patient's desires.
TOOTH JEWELRY
Application of tooth jewelry is a very simple procedure which does not damage tooth enamel. Depending on the patient's desires, these jewels can be removed without consequences. Nowdays there are various possibilities for application of jewelry in yellow and white gold, zirconium (artificial diamonds) and crystals (Swarovski).
So, why not do something to feel better and become more attractive?