Plitvice lakes national park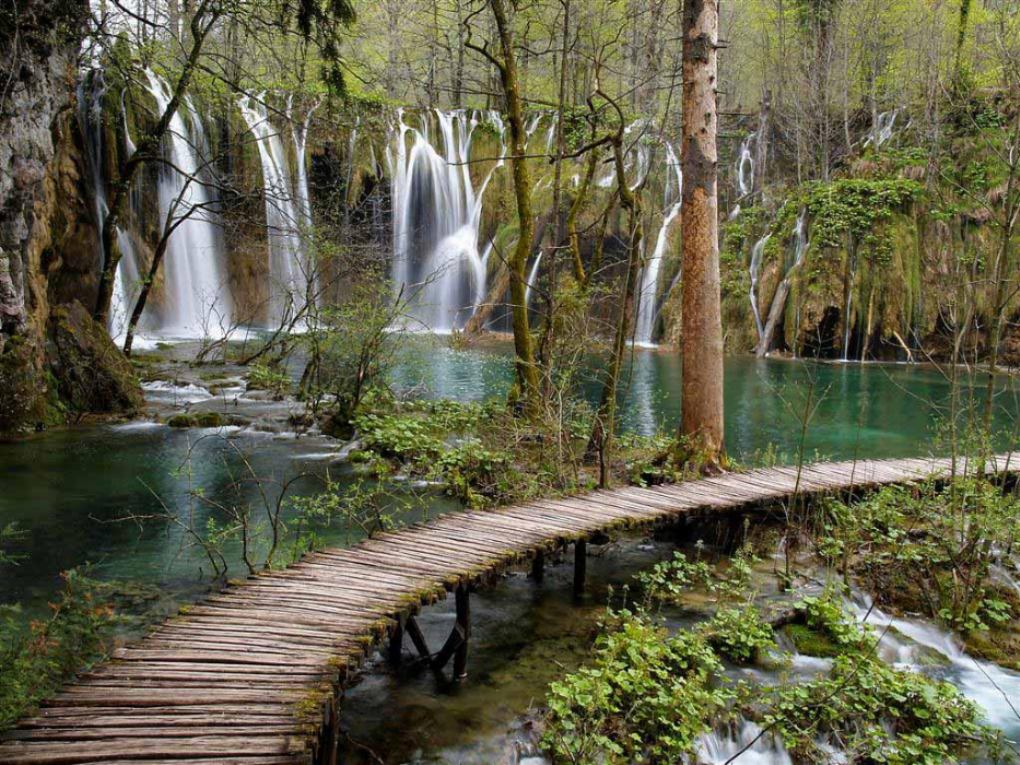 Plitvice lakes national park is situated 169 kilometers from Rijeka about 2h 17 min by car.
Croatia's first National park established in 1949 covers 296.85 km² of breathtaking natural splendor becoming with it the largest among the eight national parks of the country. Ranging in altitude from 367 m (Koranski most) to 1279 m (Seliški vrh) above sea level. The park was inscribed on the UNESCO's World Heritage List in 1979, in recognition of its "outstanding natural beauty and undisturbed production of travertine (tufa) through chemical and biological action". The park represents a phenomenon of karst hydrography.
The park harbours a grand collection of waterfalls, gallery of lakes, forest and diversity of animal life. The lakes are renowned for their distinctive colors, ranging from azure to green, grey or blue. The colors change constantly depending on the quantity of minerals or organisms in the water and the angle of sunlight. The sixteen lakes which are formed by natural dams of travertine are separated into upper and lower lakes. About eight km of pathways and wooden walking trails around lakes are accessible to visitors. Trails are descending from an altitude of 636m to 503m above sea level.
Thousands of people from all over the world visit the Park during summer. They come to find peace and relaxation just to experience something different as a getaway from the city.