Gorski Kotar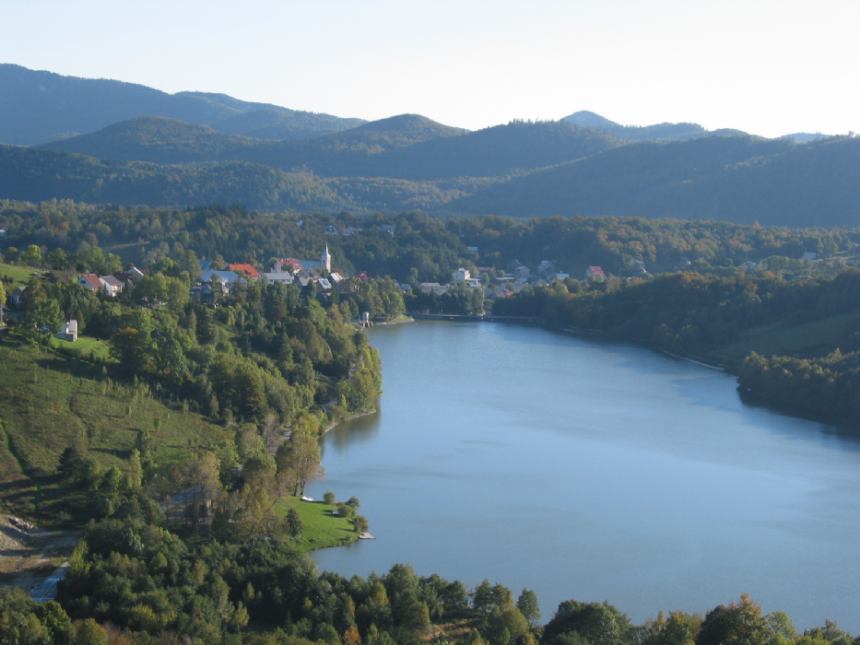 Popular tourist destinations in Gorski Kotar include Lake Lokvarsko in the village of Lokve. This is the seventh largest lake in the whole of Croatia measuring over two square kilometres. Nature walks are possible right around the lake. You can also swim and canoe in the summer and fish all year round.
Other attractions in Lokve include Golubinjak Nature Forest Park and Lokvarka Caves.
Gorski Kotar's main town is called Delnice. It's approximately 5 miles from Lokve. Delnice has many shops, bars and restaurants as well as train & bus connections to numerous local and national destinations.
Skiing is popular in several places in Gorski Kotar including the resort village of Mrkopalj. Platak is also popular for skiing although technically it falls into the neighbouring region of Kvarner, not Gorski Kotar. Platak boasts some truly stunning views of the Adriatic Sea from the ski slopes.